ARBUTUS RIDGE COMMUNITY ASSOCIATION belongs to YOU
ARCA* is part of ARKS – the City Plan for Arbutus Ridge/Kerrisdale/
Shaughnessy. The Plan was approved by City Council in 2005. The
City Plan included traffic and transportation, community safety and
services, residential areas, new housing, neighbourhood centres,
parts, streets, lanes and public places, the environment, community
involvement in decision making, and rezoning.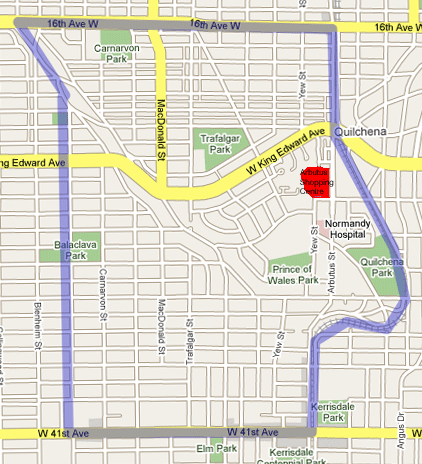 Arbutus Ridge
The City is intent on making
massive changes to our area!
PLEASE JOIN ARCA
to ensure that we truly represent YOU
and your concerns. We need your
shoulder to the ARCA wheel!
Register
on ARCA's Website www.arbutusridgecommunity.org
or e-mail [email protected]
or click on the membership link in our heading